Maxell helped to make High Rotation a reality by providing eight large venue laser projectors (Model MPWU9101B), which were installed with specialised ultra-short throw lenses (Model USL901A) within the exhibition.
We had to make sure that the way the videos were presented in an exhibition space were really high quality, the screen has to be high quality and projection has to be high quality or else there's no point.
Leanne De Souza, Curatorial Advisor, NightLife Music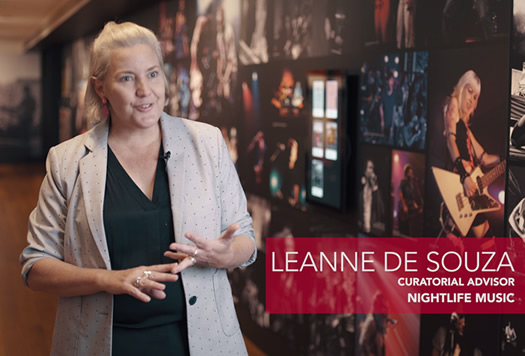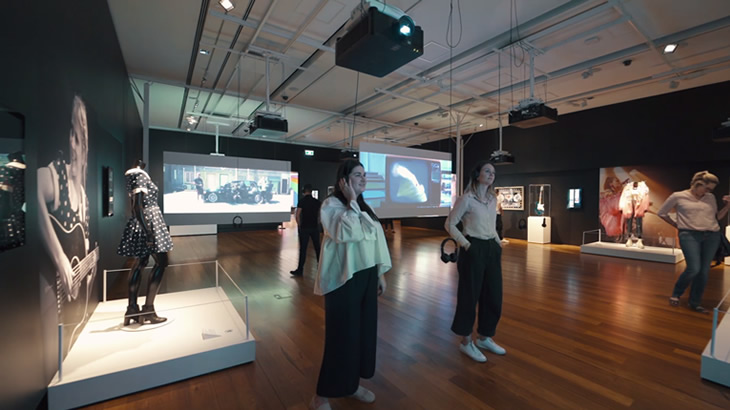 The laser projectors installed in the exhibition featured 'Perfect Fit' technology, allowing the museum to independently adjust individual corners of the projected image to perfectly fit the screen.
The projectors also feature a sealed optical engine that prevents dust and other particles in the air interrupting the system, eliminating the need for an intake filter and filter maintenance, the perfect choice for this installation.
Renai Grace, Museum Director at Museum of Brisbane chose to work with Maxell because of their extensive range of superior projection technologies, capable of delivering bright, clear and vivid in colour images, even in the most demanding environments.
"The benefits of using Maxell technology in the museum was that we were able to think outside the box. We were able to bring incredible clarity and colour into the music videos that are on display in the exhibition." -Renai Grace, Museum Director, Museum of Brisbane.